For Journalists and Press
Since 2002, ICNC has been the world's premier supporter of civil resistance research and provider of civil resistance education. We have educated thousands of activists, movement leaders, policy makers, journalists and fellow NGO's about the various strategies, tactics, issues, actors, dynamics and outcomes of civil resistance struggles across the globe.
Drawing from cutting edge scholarship and insights from activists on the front lines, we widely share our publications, online courses, news and analysis with all audiences.  Our publications and online resources, produced by leading scholars and esteemed practitioners, are readily available for free or at nominal costs.
Reporting on Civil Resistance
What Civil Resistance Is… and Isn't
Civil resistance is a way for ordinary people to confront oppression—using powerful tactics such as boycotts, strikes, mass demonstrations, civil disobedience, and many other nonviolent tactics—and win rights, freedom, and justice.
Civil resistance is most effective when it is used collectively by people who strategically withdraw their consent from oppressive systems, refuse cooperation, and constructively shift their patterns of behavior.  This disrupts the balance of power in society, and even entrenched power holders willing to use violence have proven vulnerable to such nonviolent pressure.
Check out our guide to movement-centered media coverage:
By Deborah Mathis and Hailey Grace Allen
ICNC Press, April 2021
Download the Guide | Purchase a Print Copy
Purchase e-book (Nook | Kindle)
Chronicling Civil Resistance is the first known manual that addresses the concepts, terms and mechanisms of nonviolent resistance and the myths and misconceptions that hinder comprehensive and accurate coverage.
Written by two former journalists with input from one of the world's leading authorities on civil resistance, Chronicling Civil Resistance explores the unique terminology and concepts that nonviolent movements employ; and it delves into the nuances of nonviolent strategies.
Strengthen Your Analysis
Although historically effective, and growing in popularity, civil resistance nonetheless remains widely misunderstood.  Here a few facts to correct some popular misconceptions:
1. Civil resistance is a means of political and social struggle, rather than an ethical proposition or pacifism. In civil resistance movements, people often remain nonviolent for pragmatic, rather than philosophical, reasons.
2. Civil resistance is a methodology of struggle comprised of hundreds of methods. Famously, in 1973 the political scientist Gene Sharp identified 198 tactics that had been use throughout history.  Many more have been identified since then. As such, civil resistance is not a synonym for protest, and civil resistance movements are not "protest movements."
3. Civil resistance movements have a remarkable historical record of overcoming oppression. While success is not guaranteed, the historical record and award-winning scholarship shows these movements have a strong probability of achieving their goals and leading to democratic outcomes and consolidation gains.
4. Civil resistance movements can succeed even in adverse conditions. Throughout history, organized, unified people have waged strategic nonviolent struggle in very challenging environments, against powerful opponents willing to use violence, and still achieved their goals. The conditions in a movement's environment don't tell the whole story—a movement's skill and strategic choice are major factors in its success or failure. This is why ICNC is dedicated to developing and sharing the most timely relevant knowledge we can in this field.
Source Your Stories with Experts
ICNC is happy to help journalists explain civil resistance so that their readers, viewers and listeners have a more accurate and clearer understanding of the discipline generally and of particular developments in the news.
Our staff experts, academic advisors, and colleagues in the field are among the world's leading authorities on civil resistance and its widespread use in countries around the world. We look at movements for democratic rights; self-determination; women's and minority rights; transparency (anti-corruption); labor rights; peace and security; economic justice, and environmental sustainability and justice; and many other causes. We also look at movements confronting governments, corporations, violent non-state actors, or a combination of such actors.
Resources for Journalists
Visit our online Resource Library to find hundreds of resources on civil resistance in over 70 languages. Search resources by keyword or a variety of categories to find material in your language and relevant to your interests. Many resources are downloadable.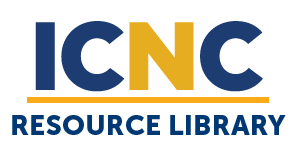 From a work stoppage in Chile and a boycott in South Africa, to a sit-in in Pakistan and a protest march in the U.S., civil resistance matters. It shapes societies, nations, and our world.
ICNC is proud to present Minds of the Movement. We write for those interested in the ideas and experiences of people on the front line of civil resistance, and those who seek to understand the art and science of nonviolent struggle. Ours is a forum for people interested in this growing field, including activists, scholars, students, journalists, and members of the INGO and policy community.
Contact Us
For more information about ICNC, our academic and field initiatives, and resource library; or to arrange interviews or background briefings with our civil resistance experts, contact:
icnc@nonviolent-conflict.org
(202) 416-4720