Egypt: Revolution Interrupted?
(مصر: آیا انقلاب از هم گسیخته؟)
(translation by Abdul Samad Sadri, July 2020)
For thirty years, President Hosni Mubarak had ruled Egypt by manipulating elections, crushing dissent, and jailing and torturing his opponents.
On January 25, 2011, they came into the streets, calling for the downfall of the regime.
Protests in Cairo's Tahrir Square spread to all of Egypt. In eighteen days, Mubarak's police killed almost a thousand demonstrators, but failed to stop the uprising. Mubarak was out. What seemed a surprise had been building for at least a decade: workers had been striking, human rights groups had gone to the courts, and a brave new generation had taken to the streets.
At the start, revolutionary goals seemed possible: bread, freedom, dignity. Interim military rulers promised a transition to democracy. But the revolutionaries were fragmented, lacked leadership, and had no clear vision. The spirit of the revolution dissolved as elections produced a parliament and president controlled by the Muslim Brotherhood, and then a return to military rule.
Egypt: Revolution Interrupted? documents how an emerging opposition created the 2011 uprising, and how its aspirations were thwarted by entrenched forces. Under a new military government, repression was worse than under Mubarak. But as one of the pro-democracy activists said, "I am willing to take to the streets once again. And I will not be alone. Millions of Egyptians cannot be wished away. The road ahead is long and bumpy. But I have no doubt that the future belongs to us."
Credits
Produced and Directed by Steve York
Editor: Joseph Wiedenmayer
Managing Producer: Miriam Zimmerman
Executive Producer: Peter Ackerman
Using this Film in the Classroom
Download this Study Guide (ENGLISH) for additional information about Egypt, including historical background, maps, details on the 2011 uprising, and the role played by nonviolent civil resistance in the revolution.
Suggested discussion questions are included, as well as a bibliography and links to online resources.
More Educational Resources on Civil Resistance in Dari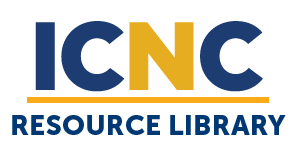 You can find more educational resources on civil resistance in Dari and over 65 languages in our Resource Library.
Many of these are available for free download.
Other ICNC Films
We are proud to announce that five critically acclaimed documentary films on civil resistance are now available for free streaming on our website, in an array of languages:
A Force More Powerful: Emmy-nominated documentary exploring nonviolent resistance campaigns in India, South Africa, Poland, Denmark, Chile and the U.S.
Bringing Down a Dictator: Award-winning documentary chronicling the student-led Optor! Movement that led to the ouster of Serbian dictator Slobodan Milosevic.
Orange Revolution: The 17 days of nonviolent resistance by the people of Ukraine against their chronically corrupt government.
Confronting the Truth: Examining the dynamics and mechanics of Truth and Reconciliation Commissions in South Africa, Peru, East Timor and Morocco.
Egypt: Revolution Interrupted?: Recounting the 2011 Egyptian revolution and its aftermath.
Join Our Mailing List
Click on the button below! ⬇️