By Peter Ackerman and Hardy Merriman, May 2019
Free Download: English | Arabic | French | Spanish
Purchase a Print Copy
Purchase e-book (Nook | Kindle)
Events of the last decade demand new approaches to atrocity prevention that are adaptable, innovative and independent of a state-centered doctrine. With the aim of reducing risk factors such as civil war, we argue for a new normative framework called The Right to Assist (RtoA), which could strengthen international coordination and support for nonviolent civil resistance campaigns demanding rights, freedom and justice against non-democratic rule.
RtoA would: 1) engage a wide range of stakeholders such as NGOs, states, multilateral institutions and others; 2) bolster various factors of resilience against state fragility; and 3) incentivize opposition groups to sustain commitment to nonviolent strategies of change. The adoption of this doctrine can reduce the probability of violent conflict that significantly heightens atrocity risk, while increasing the prospects for constructive human development.
---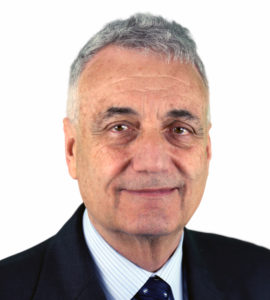 Peter Ackerman is the Founding Chair of the International Center on Nonviolent Conflict (ICNC) and co-author of the books A Force More Powerful: A Century of Nonviolent Conflict (Palgrave/St. Martin's Press, 2001) and Strategic Nonviolent Conflict: The Dynamics of People Power in the Twentieth Century (Praeger, 1994). He was Series Editor and Principal Content Advisor for the two-part Emmy-nominated PBS-TV series, "A Force More Powerful" which charts the history of civilian-based resistance in the 20th century. He was also Executive Producer of several other films on civil resistance, including the PBS-TV documentary, "Bringing Down a Dictator", on the fall of Serbian dictator Slobodan Milosevic, which received a 2003 Peabody Award and the 2002 ABC News VideoSource Award of the International Documentary Association. Dr. Ackerman serves as co-chair of the International Advisory Committee of the United States Institute for Peace and is on the Executive Committee of the Board of the Atlantic Council.
Hardy Merriman is President of the International Center on Nonviolent Conflict (ICNC). He has worked in the field of civil resistance since 2002, presenting at workshops for activists and organizers around the world; speaking widely about civil resistance movements with academics, journalists, and members of international organizations; and developing educational resources. His writings have been translated into numerous languages. From 2016-2018 he was also an adjunct lecturer at the Fletcher School of Law and Diplomacy (Tufts University). Mr. Merriman has contributed to the books Is Authoritarianism Staging a Comeback? (2015), Civilian Jihad: Nonviolent Struggle, Democratization, and Governance in the Middle East (2010), and Waging Nonviolent Struggle: 20th Century Practice and 21st Century Potential (2005) and co-authored two literature reviews on civil resistance. He has also written about the role of nonviolent action in countering terrorism and co-authored A Guide to Effective Nonviolent Struggle, a training curriculum for activists.