Confronting the Truth (Nepali)
Confronting the Truth shows how countries which have experienced massive human rights violations have created official, independent bodies known as truth commissions.
Since 1983, truth commissions have been established in over 20 countries, in all parts of the world. Confronting the Truth documents the work of truth commissions in South Africa, Peru, East Timor, and Morocco. Taking testimony from victims and perpetrators, and conducting detailed investigations, truth commissions create a historical record of abuses that have often remained secret. They identify patterns of abuse, and the structural and institutional weaknesses, societal and cultural problems, and weak legal systems that made the violations possible. To remedy these faults, they recommend governmental, societal and legal reforms to address the pain of the past, to safeguard human rights and due process, and to ensure that the horror will not be repeated.
Credits
Note: The film on this page includes a minor alteration (from the original version) that directs viewers to the International Center on Nonviolent Conflict website.
Credits for the original film include:
Produced and Directed by Steve York
Editor and Co-Producer: Joseph Wiedenmayer
Managing Producer: Miriam Zimmerman
Principal Content Advisor: Neil J. Kritz
Executive Producer: Peter Ackerman
Educational Resources on Civil Resistance in Nepali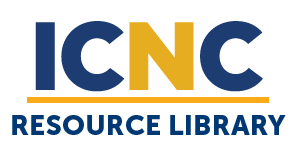 You can find more educational resources on civil resistance in Nepali and over 65 languages in our Resource Library.
Many of these are available for free download.
Other ICNC Films
We are proud to announce that five critically acclaimed documentary films on civil resistance are now available for free streaming on our website, in an array of languages:
A Force More Powerful: Emmy-nominated documentary exploring nonviolent resistance campaigns in India, South Africa, Poland, Denmark, Chile and the U.S.
Bringing Down a Dictator: Award-winning documentary chronicling the student-led Optor! Movement that led to the ouster of Serbian dictator Slobodan Milosevic.
Orange Revolution: The 17 days of nonviolent resistance by the people of Ukraine against their chronically corrupt government.
Confronting the Truth: Examining the dynamics and mechanics of Truth and Reconciliation Commissions in South Africa, Peru, East Timor and Morocco.
Egypt: Revolution Interrupted?: Recounting the 2011 Egyptian revolution and its aftermath.
Join Our Mailing List
Click on the button below! ⬇️