Obalić dyktatora
Bringing a Down a Dictator
Wielokrotnie nagradzany film dokumentalny o studenckim ruchu oporu Otpor!, który doprowadził do obalenia dyktatora Slobodana Milosewicza w Serbii.
W roku 2000, oskarżony zbrodniarz wojenny Slobodan Milosewicz walczył o utrzymanie swojej władzy. W tym czasie, kontrolował on armię, policję i większość mediów w państwie. Nie docenił jednak młodych oponentów zgromadzonych wokół studenckiego ruchu o nazwie Otpor! ("Opór"). Używając humor i satyrę, które ośmieszały Milosewicza i jego klakierów, koncerty i muzykę rock and roll z podtekstem buntu, które rozbudzały młode pokolenie oraz przygotowując ruch do aresztowań i represji Otpor! skutecznie podważał legitymność i kontrolę reżimu, i wzniecał coraz potężniejszy opór w kraju. Odwaga i śmiałość młodzieży z Otpor! zainspirowały innych do przezwyciężenia strachu i przyłączenia się do walki.
Uczniowie z Otpor! byli nieuzbrojonymi i pokojowymi oddziałami szturmowymi w armii za prawa człowieka i demokrację. Systematycznie podważali lojalność policji i armii do Milosewicza, co zmusiło go do ogłoszenia przedterminowych wyborów.
Kiedy Milosewicz nie zaakceptował swojej porażki w wyborach prezydenckich odpowiedzią społeczeństwa był ogólnokrajowy strajk. Kiedy kraj dosłownie zatrzymał się w potężnym proteście strajkowym 5 października 2000 roku, setki tysięcy Serbów zjechało do stolicy i w dramatycznym triumfie dla demokracji, pokojowe przejęło parlament. Milosewicza aresztowano i w czerwcu 2001 roku wydalono do Hagi, aby stanął przed sądem za zbrodnie przeciwko ludzkości.
ICNC udostępniło film "Obalić dyktatora" z polskimi napisami, aby polskie społeczeństwo mogło dowiedzieć się więcej o heroicznej walce bez przemocy serbskiej młodzieży. Zapraszamy do oglądania!
Reviews and Awards
"A priceless history lesson… succeeds most intriguingly as a how-to manual for revolution via civil disobedience. Grade A."
–Entertainment Weekly
"…remarkable and inspiring…. a fascinating window on a revolution that was given limited coverage by America's 24-hour news services."
–Kevin McDonough, United Feature
"… a good short primer… as the narrator, Martin Sheen, says in a compelling concluding segment, Otpor's success suggests that oppressive leaders can best be toppled not by outside military force, but by grassroots movements from within."
–Neil Genzlinger, The New York Times
"… an inspiring story on courage in the face of unspeakable cruelty."
–The Christian Science Monitor
Awards:
George Foster Peabody Award
ABCNews VideoSource Award – The International Documentary Association
Silver Chris Award – Columbus International Film and Video Festival
Bronze Plaque: Scriptwriting – Columbus International Film and Video Festival
Silver Plaque – The Chicago International Television Festival
Gold Remi – Worldfest Houston International Film Festival
Best Documentary – Sedona International Film Festival
CINE Golden Eagle
Aurora Award
Telly Award
Credits
Subtitles translated into Polish by / polska wersja Anna Husarska
Note: The film on this page includes a minor alteration (from the original version) that directs viewers to the International Center on Nonviolent Conflict website.
Credits for the original film include:
Produced and Directed by Steve York
Managing Producer: Miriam Zimmerman
Editor: Joseph Wiedenmayer
Executive Producer: Peter Ackerman
Using this Film in the Classroom
Discussion Guide
A 13-page Discussion Guide is available as a free downloadable PDF file.
Designed for use by informal groups as well as in classroom settings, the Discussion Guide contains background information, topics for discussion, activities, research topics, and a list of resources.
Lesson Plans
Two high school level lesson plans are also available for classes in government, political science, history, law and other social sciences:
Lesson I: The Role Images Play
Lesson II: Symbolism and Otpor's Use of the Clenched Fist
More Educational Resources on Civil Resistance in Polish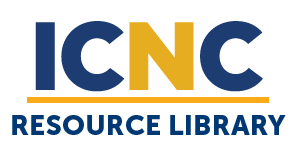 You can find more educational resources on civil resistance in Polish and over 65 languages in our Resource Library.
Many of these are available for free download.
Other ICNC Films
We are proud to announce that five critically acclaimed documentary films on civil resistance are now available for free streaming on our website, in an array of languages:
A Force More Powerful: Emmy-nominated documentary exploring nonviolent resistance campaigns in India, South Africa, Poland, Denmark, Chile and the U.S.
Bringing Down a Dictator: Award-winning documentary chronicling the student-led Optor! Movement that led to the ouster of Serbian dictator Slobodan Milosevic.
Orange Revolution: The 17 days of nonviolent resistance by the people of Ukraine against their chronically corrupt government.
Confronting the Truth: Examining the dynamics and mechanics of Truth and Reconciliation Commissions in South Africa, Peru, East Timor and Morocco.
Egypt: Revolution Interrupted?: Recounting the 2011 Egyptian revolution and its aftermath.
Join Our Mailing List
Click on the button below! ⬇️