Diktatörü Devirmek
Bringing Down a Dictator
Diktatörü Devirmek
In the year 2000, in a war barely noticed outside Yugoslavia, the indicted war criminal Slobodan Milosevic fought to hold power. He controlled a battle-hardened army, a tough police force, and most of the news media. But he underestimated his opponents, led by a student movement called Otpor! ('resistance'), who attacked the regime with ridicule, rock music, and a willingness to be arrested. Their courage and audacity inspired others to overcome their fear and join the fight.
Otpor! students were the shock troops in what became an army of human rights and pro-democracy activists who systematically undermined police and army loyalty to Milosevic and forced him to call early elections. When Milosevic refused to accept his defeat at the polls, the people responded with a general strike. As normal life ground to a halt, Serbs by the hundreds of thousands descended on the capital on October 5 to seize the parliament in a dramatic triumph for democracy. Milosevic was arrested and extradited to the Hague to stand trial for crimes against humanity in June 2001.
Reviews and Awards
"A priceless history lesson… succeeds most intriguingly as a how-to manual for revolution via civil disobedience. Grade A."
–Entertainment Weekly
"…remarkable and inspiring…. a fascinating window on a revolution that was given limited coverage by America's 24-hour news services."
–Kevin McDonough, United Feature
"… a good short primer… as the narrator, Martin Sheen, says in a compelling concluding segment, Otpor's success suggests that oppressive leaders can best be toppled not by outside military force, but by grassroots movements from within."
–Neil Genzlinger, The New York Times
"… an inspiring story on courage in the face of unspeakable cruelty."
–The Christian Science Monitor
Awards:
George Foster Peabody Award
ABCNews VideoSource Award – The International Documentary Association
Silver Chris Award – Columbus International Film and Video Festival
Bronze Plaque: Scriptwriting – Columbus International Film and Video Festival
Silver Plaque – The Chicago International Television Festival
Gold Remi – Worldfest Houston International Film Festival
Best Documentary – Sedona International Film Festival
CINE Golden Eagle
Aurora Award
Telly Award
Credits
Note: The film on this page includes a minor alteration (from the original version) that directs viewers to the International Center on Nonviolent Conflict website.
Credits for the original film include:
Produced and Directed by Steve York
Managing Producer: Miriam Zimmerman
Editor: Joseph Wiedenmayer
Executive Producer: Peter Ackerman
Using this Film in the Classroom
Discussion Guide
A 13-page Discussion Guide (in English) is available as a free downloadable PDF file.
Designed for use by informal groups as well as in classroom settings, the Discussion Guide contains background information, topics for discussion, activities, research topics, and a list of resources.
Lesson Plans
Two high school level lesson plans are also available for classes in government, political science, history, law and other social sciences:
Lesson I: The Role Images Play
Lesson II: Symbolism and Otpor's Use of the Clenched Fist
More Educational Resources on Civil Resistance in Turkish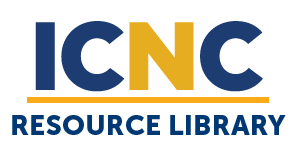 You can find more educational resources on civil resistance in Turkish and over 65 languages in our Resource Library.
Many of these are available for free download.
Other ICNC Films
We are proud to announce that five critically acclaimed documentary films on civil resistance are now available for free streaming on our website, in an array of languages:
A Force More Powerful: Emmy-nominated documentary exploring nonviolent resistance campaigns in India, South Africa, Poland, Denmark, Chile and the U.S.
Bringing Down a Dictator: Award-winning documentary chronicling the student-led Optor! Movement that led to the ouster of Serbian dictator Slobodan Milosevic.
Orange Revolution: The 17 days of nonviolent resistance by the people of Ukraine against their chronically corrupt government.
Confronting the Truth: Examining the dynamics and mechanics of Truth and Reconciliation Commissions in South Africa, Peru, East Timor and Morocco.
Egypt: Revolution Interrupted?: Recounting the 2011 Egyptian revolution and its aftermath.
Join Our Mailing List
Click on the button below! ⬇️