Orange Revolution
(La revolucion naranja)
Elecciones presidenciales, Ucrania, 2004.
Un candidato es respaldado por el régimen pos-soviético. Ocho semanas antes de la elección, el candidato de la oposición es misteriosamente envenenado. El sobrevive, pero con el rostro severamente disfigurado.
En la votación final, un flagrante fraude al voto entrega la elección al régimen. Instantáneamente, los ucranianos se desbordan a las calles por los cientos de miles. Hastiados con los censurados medios de comunicación, la corrupción y el mandato de los ricos, oligarcas, ellos han votado por cambio y ahora se están apoderando de la capital, Kiev, para haver cumplir su voluntad. Entre nieve y temperaturas bajo cero, se mantienen firmes, obstruyendo edificios gubernamentales, demandando una nueva elección.
Atravez de los ojos y en las voces de el pueblo ucraniano, la Revolución Naranja relata la historia de un pueblo unido, no por un líder o partido político, sino por una idea: De defender su voto y el futuro de su país.
Reviews and Awards
"Steve York pays testament to the true power of democracy with this informative investigation."
–All Movie Guide
"[A] lively account of the mass demonstrations that gripped Ukraine in 2004. York… nicely captures the excitement and volatility of the events on the ground, and his access to the uprising's key players makes for a timely and fascinating look at grassroots democracy in action."
–Chicago Reader
"This excellent documentary chronicles the events before and after the disputed election with interviews with all the key players and superb footage of the protestors, braving Kiev's cold weather to claim their democratic rights.… Plaudits are due both to the work of Steve York and the bravery of the Ukrainian people."
–Prostamerika.com
"It feels like a repeat of the sordid U.S. election scandals, where voters were barred from doing their democratic duty and blame was placed on ballots and the process. But during the 2004 elections in the Ukraine—where citizens had endured a visibly corrupt governing under President Kuchma and his endorsed, equally criminal successor, they refused to accept the lies.… a fascinating look at how true leveling power comes with unifying under an umbrella of a belief."
–The Seattle Post-Intelligencer
Awards:
Presidents Award – Chicago International Documentary Film Festival
Bronze Plaque – Columbus International Film Festival
Orange Revolution was shown at:
Los Angeles International Film Festival (American Film Institute)
Chicago International Documentary Festival (President's Award)
Columbus International Film Festival (2007 Bronze Plaque)
HotDocs Festival Toronto
San Francisco International Film Festival
Seattle International Film Festival
DOCNZ New Zealand International Film Festival
United Nations Association Film Festival
Calgary International Film Festival
St. Louis International Film Festival
Milwaukee International Film Festival
Hot Springs Documentary Film Festival
Credits
Note: The film on this page includes a minor alteration (from the original version) that directs viewers to the International Center on Nonviolent Conflict website.
Credits for the original film include:
Produced and Directed by Steve York
Managing Producer: Miriam A. Zimmerman
Editor: Joseph Wiedenmayer
Executive Producer: Peter Ackerman
Using this Film in the Classroom
A free companion Study Guide (PDF) for the film is also available for download.
Designed for high school and college use, this 16-page Study Guide contains a synopsis of the Orange Revolution, historical information about Ukraine, brief biographies of major characters, color photos, a timeline, discussion questions, research activities, and additional resources.
More Educational Resources on Civil Resistance in Spanish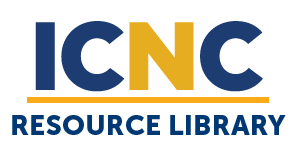 You can find more educational resources on civil resistance in Spanish and over 65 languages in our Resource Library.
Many of these are available for free download.
Other ICNC Films
We are proud to announce that five critically acclaimed documentary films on civil resistance are now available for free streaming on our website, in an array of languages:
A Force More Powerful: Emmy-nominated documentary exploring nonviolent resistance campaigns in India, South Africa, Poland, Denmark, Chile and the U.S.
Bringing Down a Dictator: Award-winning documentary chronicling the student-led Optor! Movement that led to the ouster of Serbian dictator Slobodan Milosevic.
Orange Revolution: The 17 days of nonviolent resistance by the people of Ukraine against their chronically corrupt government.
Confronting the Truth: Examining the dynamics and mechanics of Truth and Reconciliation Commissions in South Africa, Peru, East Timor and Morocco.
Egypt: Revolution Interrupted?: Recounting the 2011 Egyptian revolution and its aftermath.
Join Our Mailing List
Click on the button below! ⬇️